Red Mode
Red Mode is a bash script (under GPL) that uses gconf to modify you actual theme and add red color as much as possible. Very useful for astronomers, as red light is less aggressive and helps you to keep your night vision capabilities. ​Watch why is this important, video by True Martian.
Screen Shot
Every good project has a screenshot.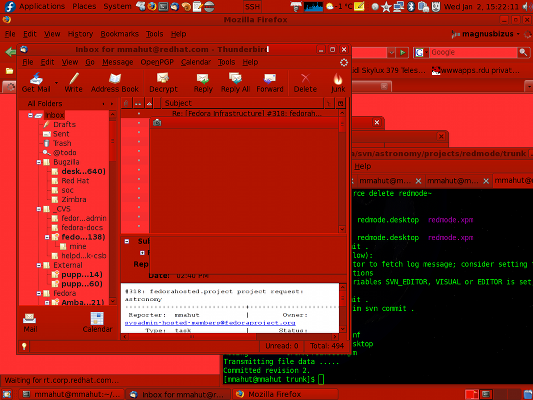 Download
For the moment, fetch the source form svn (Browse Source in the menu).
Fedora